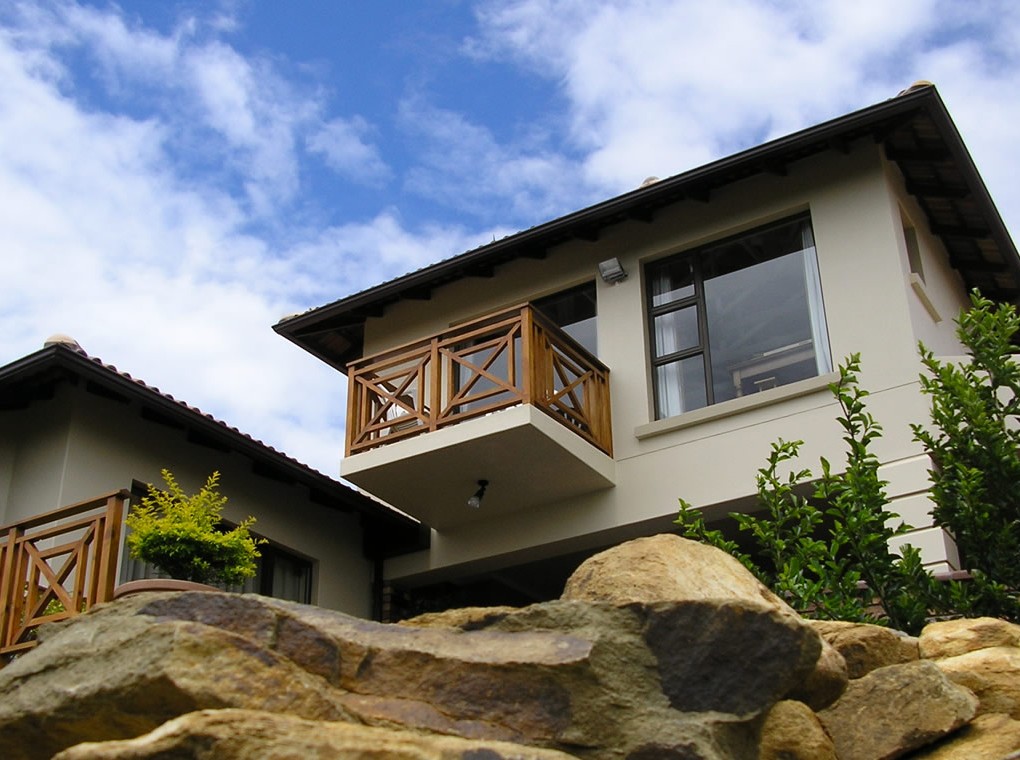 Set on a large property overlooking the majestic and beautiful Gonubie river and valley this house was always going to be an exciting design and build project. The client liked a rustic yet modern finish and style which was achieved by using a mottled face brick plinth, which was very pronounced on the steep side of the site and also repeated as a feature wall internally at the timber and concrete stair. Coupled with this was earthy tones, exposed trusses and a client that is passionate about landscaping. Other crucial and distinguishing features is the raised concrete pool in timber decking allowing magnificent views even while swimming, bay windows, volume and flow of the interior.
A truly challenge of our skills and very rewarding project with an enthusiastic client that appreciated and understood the process and remained committed to the end.
Thank you to our clients, Ian and Margie Field, Fetting Construction and construction team involved in this successful project.