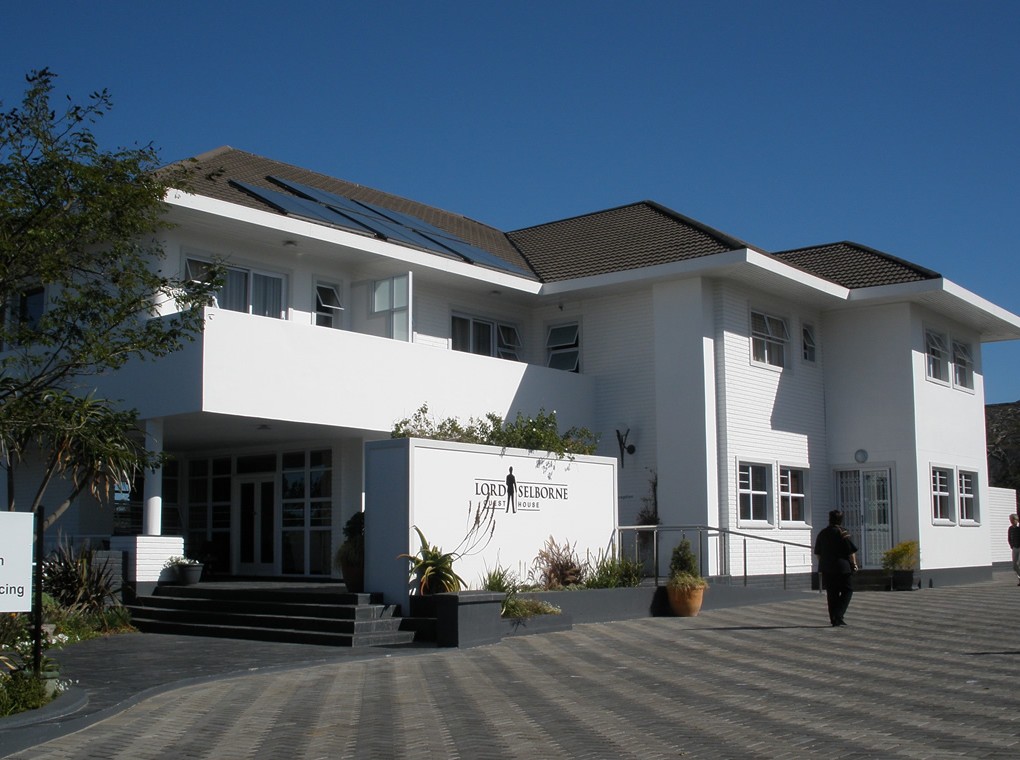 This was a project that brought a variety of challenges with a client who is a marketing genius ! The original home was a grand old lady in a leafy suburb set on a large property that included a tennis court, swimming
pool with gazebo pub, beautiful gardens, a billiards room and dance hall !!! It all started with converting the house into a upmarket and luxury Bed and Breakfast facility. The challenge was to create a modern, comfortable and welcoming facility without disturbing the original finishes or losing the homes unique interior that included dark wood parque floors, curved staircase and vaulted ceilings. P&B went to work with the outcome being a wonderful example of what can be done when age is respected and admired but polished up to be relevant to a new era.
The facility now included 11 Bedrooms with En-suites, a large Honeymoon Suite, large Dining and Lounge areas and state of the art Conference facilities with ample parking. The client was not yet finished !!! Successful trading and a rapidly increasing reputation meant expansion which came in the form of replacing the tennis court area with another conference venue and 5 more luxury rooms, more conference and ablution facilities. Rounding this all off was vast extensions to the pool gazebo into a pavilion surrounding the pool that caters for a variety of functions. Lastly a Managers Apartment was added.
 What an incredible journey that brought such pleasure and excitement with a client that backed their instinct and were fully committed to a project that was completed over a number of years.
 Very special thanks to Wayne and Mandy Chemaly, Shelly Smith Interiors, Golden Dawn Construction and all the sub-contractors and suppliers involved in the project.